2020.03.16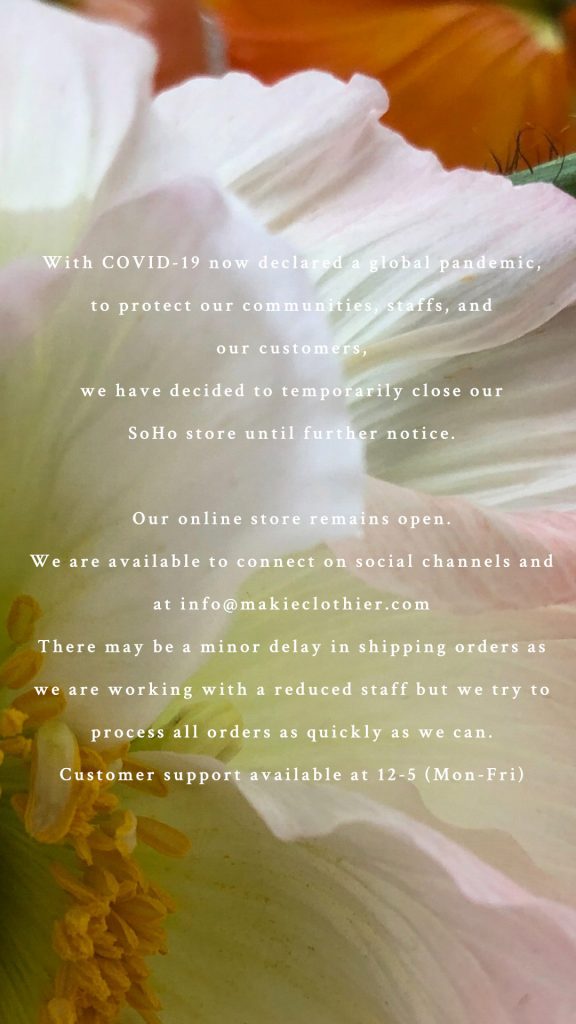 With COVID-19 now declared a global pandemic, to protect our communities, staffs,
and our customers, we have decided to temporarily close our SoHo store
until further notice. Our online store remains open.
We are available to connect on social channels and at info@makieclothier.com
There may be a minor delay in shipping orders as we are working with a reduced
staff but we try to process all orders as quickly as we can.
Customer support available at 12-5 (Mon-Fri)