20fw coordinate002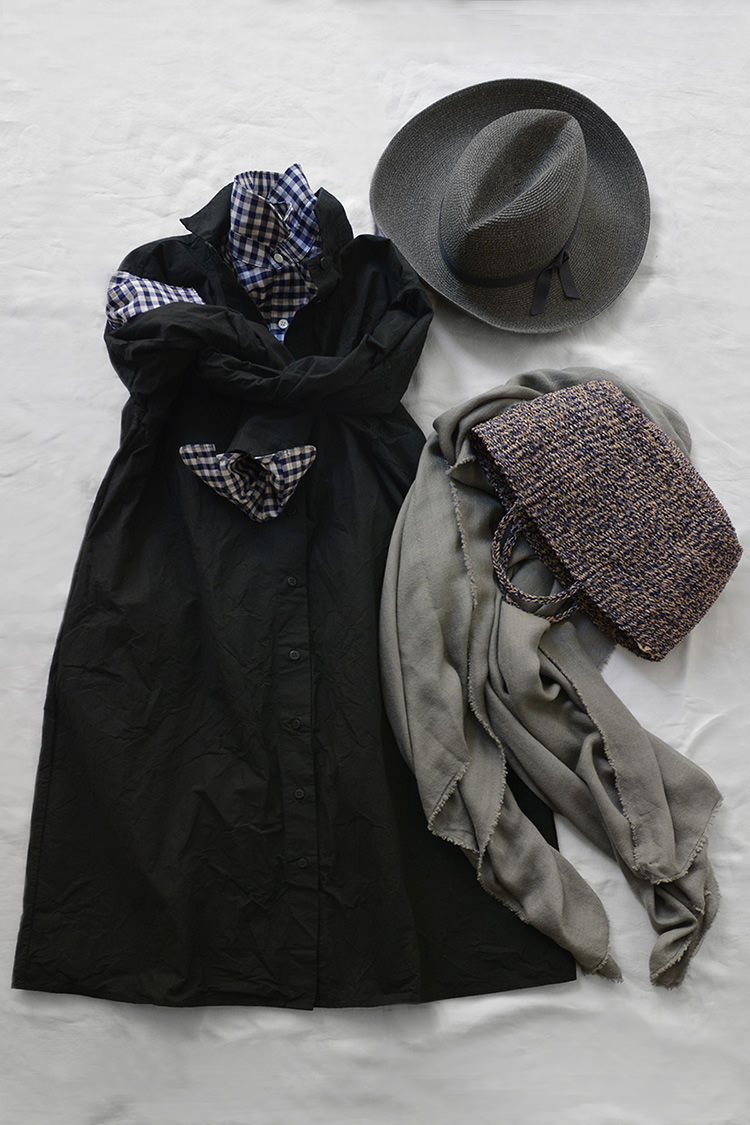 Chisaki, Enrie - Gray x Charcoal Ribbon
Product Details
93% Paper, 7% Polyester.  Made in Japan. Size: ø 22¾ (adjustable), h 3½ inches. This hat is beautifully dyed with natural plant dyes by a dyer, kitta. The fringe of the brim is left uncut and the top of the crown is shaped pork pie, not flat, to give the hat some movements. The thin cotton ribbon died with the same plant dyes can be an accent of the look. Designer Noriko Chisaki started "Chisaki" in 2016.  All hat are made in Japan by highly skilled craftsman. Brand Concept: "Peace begins with a smile.  It is my ambition to design and produce things that stimulate a smile and conversation when people meet, and to create a more comfortable future for a maker, seller and buyer.  Which could be also attached long to the person's life and become the basic."
Long Sleeve Shirt - Navy Check
Alonpi, Scarf - Brown and Silver Gray
Sophie Digard Paris, S083 Raphia - Navy x Graphite
Product Details
Handmade in Madagascar. 100% Raphia. Size: 15 x 7h, Ø 11 x 5 bottom, 15 inches handles. Sophie Digard is a French based knitwear designer. "Since 1999, Sophie Digard has been designing models for fashion accessories and textile objects in her Paris workshop. Every object is then crafted entirely by hand in natural materials after a long process of preparation. Work on color is of prime importance. Inspired by the infinite variation of natural elements, Sophie Digard process creations that defy the dictates of time."