20fw coordinate001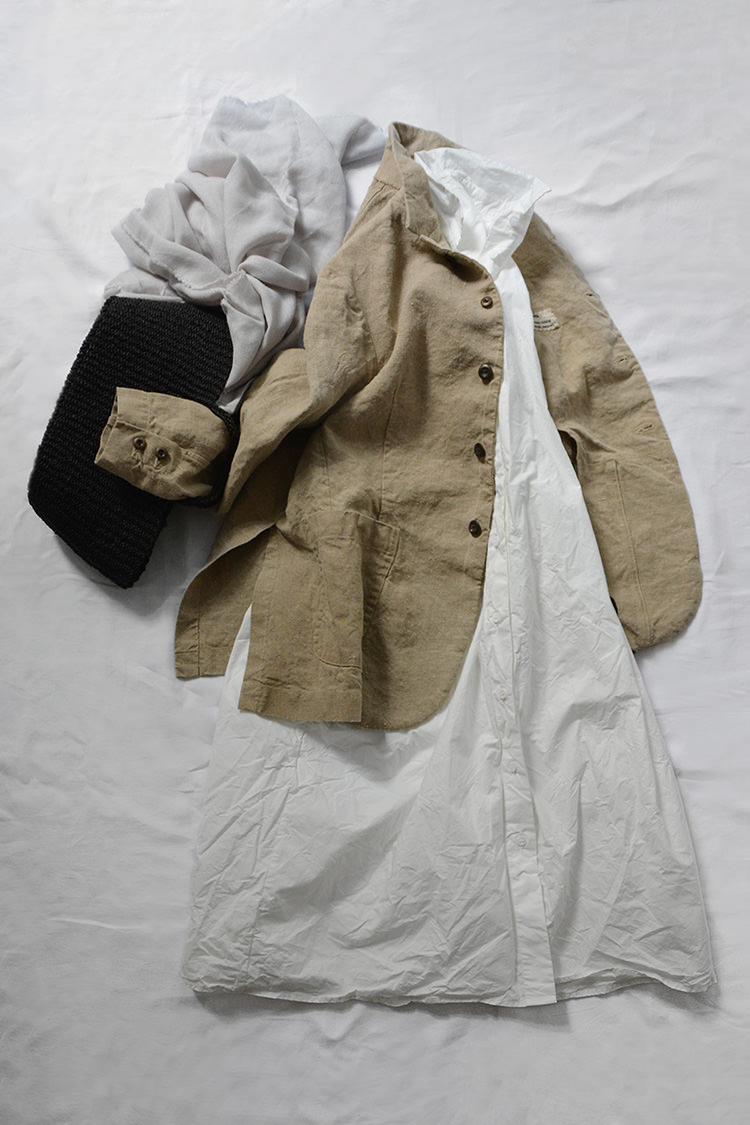 Alonpi, Scarf - Brown and Silver Gray
Kaval, Narrow 5B Jacket - Natural
Product Details
100% Linen. Made from Vintage Military Fabric.  Handmade in Japan. Shoulder 17½, Body Width 19, Sleeve 19, Length 26½ inches. Kaval was founded in 2013.  Every piece is manufactured at Kaval's small factory based in Tochigi, Japan. Here they weave and dye their own fabric.  Kaval has mastered the use of ancestral Japanese indigo to dye and create pieces that have a true artisanal artistry to them.  They sew each piece entirely by hand from start to finish using antique sewing machines that give the garments an aesthetic that new machines can not.
Sophie Digard Paris, S083 Raphia - Black
Product Details
Handmade in Madagascar. 100% Raphia. Size: 15 x 7h, Ø 11 x 5 bottom, 15 inches handles. Sophie Digard is a French based knitwear designer. "Since 1999, Sophie Digard has been designing models for fashion accessories and textile objects in her Paris workshop. Every object is then crafted entirely by hand in natural materials after a long process of preparation. Work on color is of prime importance. Inspired by the infinite variation of natural elements, Sophie Digard process creations that defy the dictates of time."