MAGGIE TRAKAS JEWELS, Holiday Pop Up
2022.12.18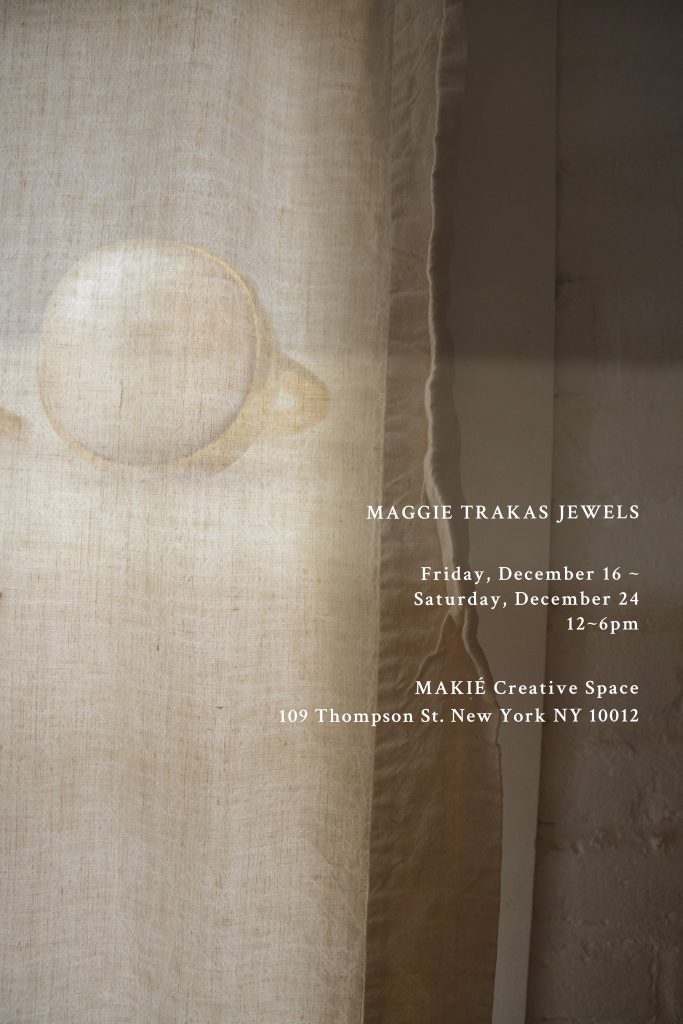 HOLIDAY POP UP MAGGIE TRAKAS JEWELS
Until Saturday, December 24. 12-6pm Every Day.
Makie Creative Space 109 Thompson St. New York NY 10012 
Maggie Trakas born and raised in downtown NYC. Working only with pure gold recycled and refined on 47th street. Using old freshwater baroque pearls from Japan, raw crystals found in New Mexico and opals mines in Ethiopia, Australia and Boulder, Colorado. All made by hand in the Lower East Side.