2019 Black Friday Sale
2019.11.29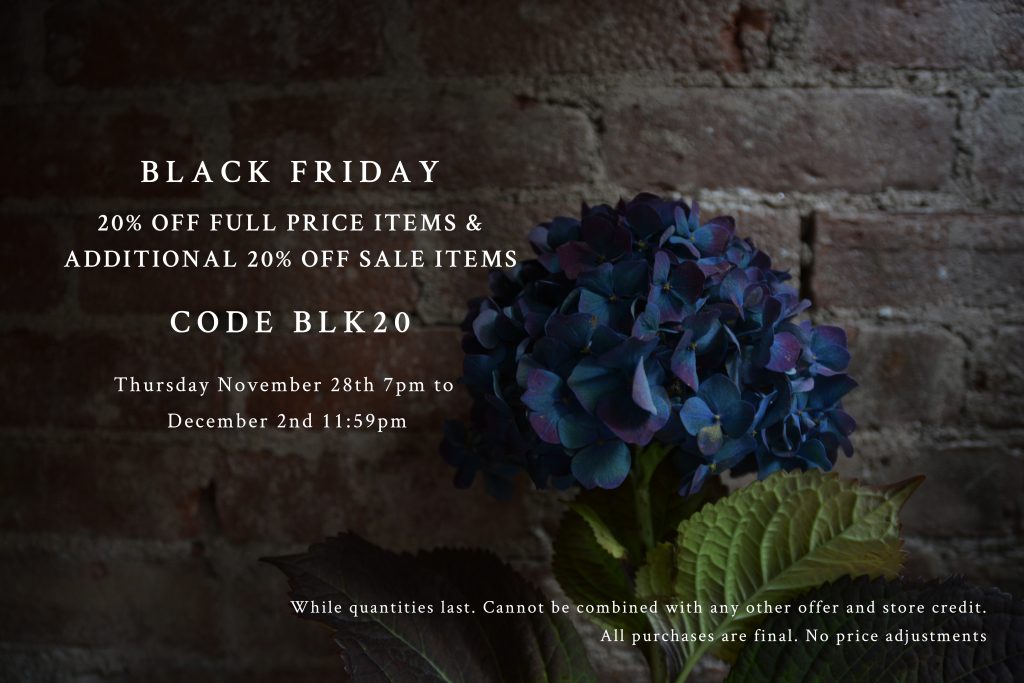 BLACK FRIDAY
20% OFF FULL PRICE ITEMS & ADDITIONAL 20% OFF SALE ITEMS.
CODE BLK20
Thursday November 28th 7pm to December 2nd 11:59pm
While quantities last. Cannot be combined with any other offer and store credit. All purchases are final. No price adjustment. No gift wrap.
Exclude Categories: Glasswares, Kitchenwares, Art Objects, Furnitures, Stationaries, Vintages, Sophie Digard, Henry Cuir, Antonia Rossi & Valerie Donati, and All Items in Accessory Section and Baby Gifts and Baby Basic Items.
日本のお客様へ:今回のBlack Fridayのセールの発送は一旦MAKIE Homeを通す形を取らせていただきますので、到着までに10営業日以上かかってしまう場合がございますので、ご了承ください。